Designed by Hanzy
News:

13.10.2007 Western Racing -Aktivities
08.10.2007 Translated website..
30.09.2007 Western racing..Activities
20.08.2007 The Memorial of Gen. G.A.Custera.. Activities
30.07.2007 Western racing..Activities
18.07.2007 We train with Clea.. Activities
22.06.2007 We Help by hippo therapy Activities
01.05.2007 Michelle Kunova (Kunicek) has visited us, more Activities
19.04.2007 We have new horses Horses
15.02.2007 Another novice Horses
08.02.2007 News about Pupicek
06.02.2007 The course of reining in Horka Activities
29.01.2007 New photos in winter in folder About us
11.12.2006 Suffering of horses and transportation of death
07.12.2006 We have found the lost history of Pupicek
22.11.2006 News about Pupicek- pulling the teeth
05.11.2006 ATTENTION link to the animal torture in folder Help
01.11.2006 Newspaper article about Pupicek in Teplice Newspapers
25.10.2006 New photos of Pupicek after 21 days
24.10.2006 News about Pupicek 2
13.10.2006 Create new folder called HELP
02.10.2006 First day of my websites.

"That being me horse more lovely, say you man, it is a sin. Horse stayed at storm faithful, man nor in wind."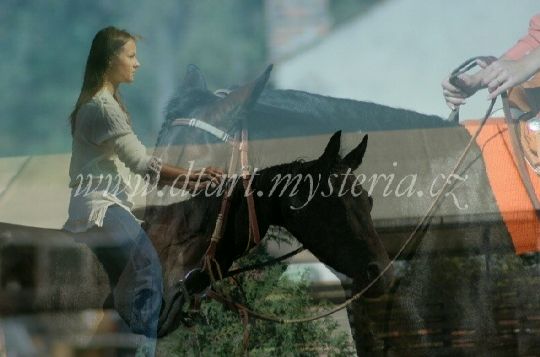 Suffering horses is only our fault..... Start to do something everyone... they cannot talk, cannot defend yourselves...